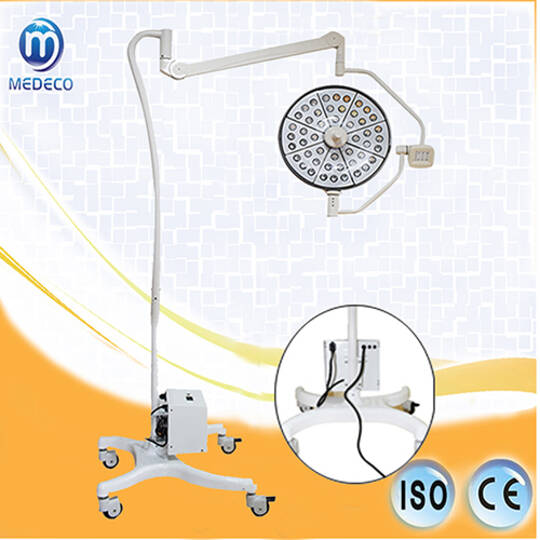 Product description
ME 500 Mobile Surgical Light Led Surgical Light Hospital Shadowless Operation Light
OT lamp Description:
1. Me500 Mobile Surgical lamp With battery backup system, It can be used continuously for 3-4 hours even in the case of power failure
2. Standard Chinese Round Arm, Imported horizontal Germany Ondal Square Arm  (optional)
3. Color temp cam be adjusted: RGBW four primary colour reflect light unitary technology (optional)
4. More than 50000 hours working service life and each led bulb can be replace individually,realize energy saving and environmental protection.
Configuration for Me 500 Mobile Type with battery Operating Lamp:
500mobile Type with Battery LED Operating Light configuration:
1. one 500 lamp head
2. 2 sterilizer handling
3. Light Base castor with brake system
4. light support shelf
5. The lamp balance arm standard using Chinese Domestic Round arm
Option: Germany Square Arm, Chinese Square Arm
Square Arm support 360degree unlimited rotating.
Details
Industrial sector:
Model:
ME500 Mobile Type with battery Shadowless Lamp