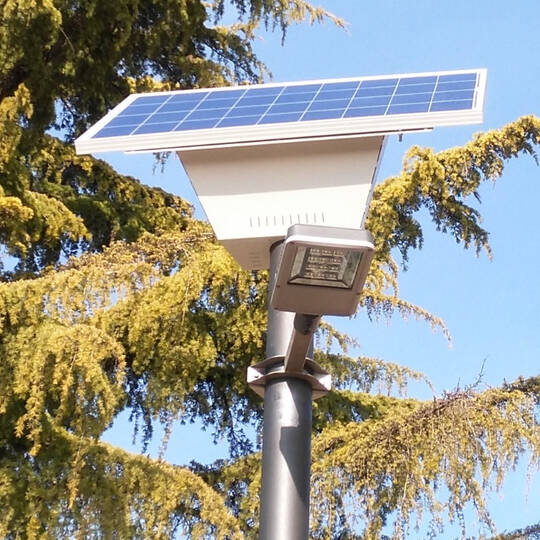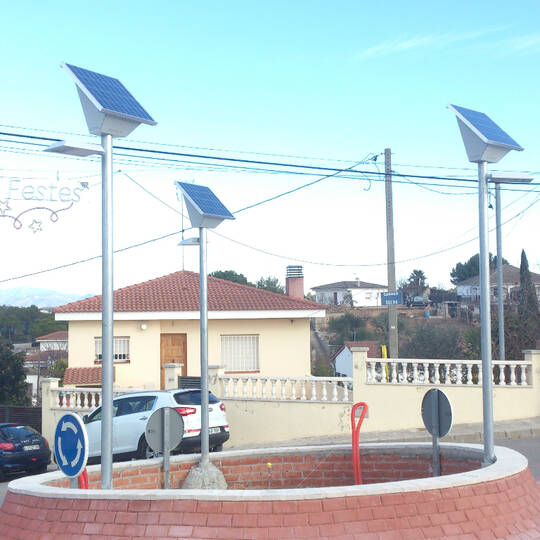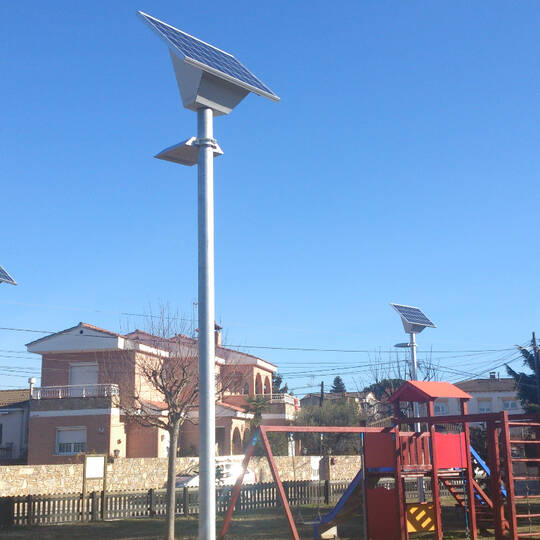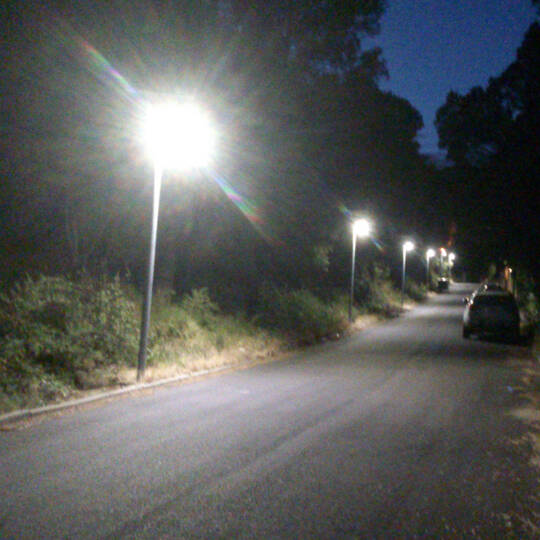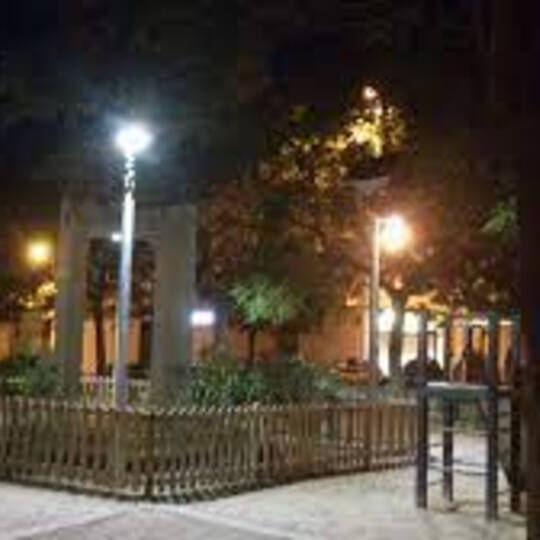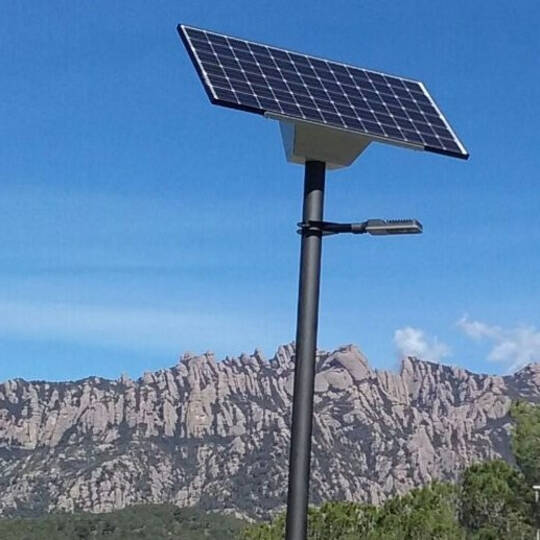 Product description
The LEDSOL Solar Street Lamp is built in galvanized steel (with stainless steel option) and equipped with a high quality photovoltaic panel, GEL-LITHIUM (according to the needs of the project) high performance LED luminaire of 35 W. Programmable regulation of consumption (5 hours 100% - 9 hours 50%).

Our status as manufacturers allows us to design for each project and find the greatest optimization of investment in Playgrounds, crossroads, rural areas, greenways, roundabouts, promenades, pedestrian areas, swimming pools etc.

A specific and personalized design as well as an unbeatable value for money make it one of the most competitive alternatives on the market.

One of the competitive advantages of LEDSOL is that the facilities do not require an architectural project or civil works. It does not involve a safety risk for people when operating at 12V.

LEDSOL in its constant desire to improve, has designed a fixing system for our SOLAR STREET LAMP by drilling with helical drill bit without the need to carry out any type of civil work.

Guarantee:

Facilities adapted to the needs of each project.

We manage and advise on Energy Saving and Financial Savings (Bank Renting with 5-year amortization)

Personification of the luminaire (shields, colors, names, etc.)

Quality certificate with European standard (CE) of each of the installed materials.

Quality process of the manufacture of the components of the solar street lamp in galvanized or stainless steel with ISO 9001 certification, ENAC registration.