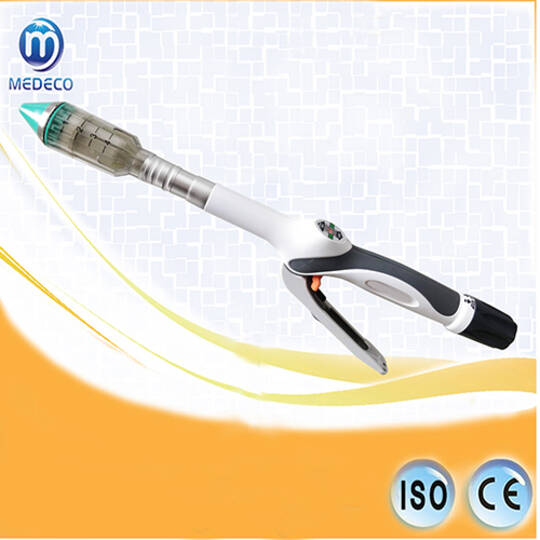 Product description
Disposable Anorectal Surgical Staplers and Accessories For Anorectal Operation with CE 
Anorectal Stapler Application: 
It is suitable for surgical operation. Disposable anorectal stapler and accessories are mainly suitable for selective resection of mucosa on dentate line.
Anorectal Surgical Staplers Principle:
The mechanism of pph is that the mucosa and submucosa at the lower end of the rectum are excised above the prolapsed hemorrhoids near the upper edge of the hemorrhoids, and the distal and proximal mucosa are
anastomosed at the same time, so that the prolapsed hemorrhoids and mucosa are suspended and pulled upward.
Disposable Anorectal Staplers Features:
1. 32 and 34 can be choosed. 
2. A larger lumen can hold more tissue.
3. Cutting blade tested by sharpness tester , to ensure smooth cutting.
4. The blade and plastic parts integrated molding, more stable and zero Angle closure. 
5. Accurate scale display,it is convenient for accurate observation.
6. Insurance design to prevent misfire,to ensure the safety of operation.
7. Plastic coated anti slip handle, ergonomic design, it increases the stability and comfort of the operation.
8. Guide shaft with high rigidity trapezoidal thread design,it provides a guarantee for safe closing and looping.
Details
Industrial sector:
Model:
Anorectal Surgical Staplers