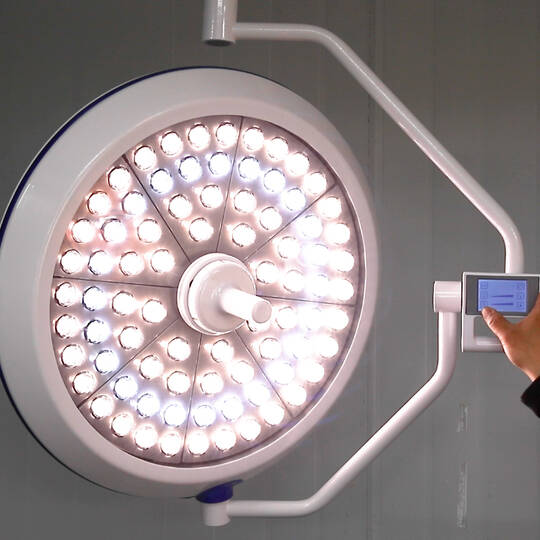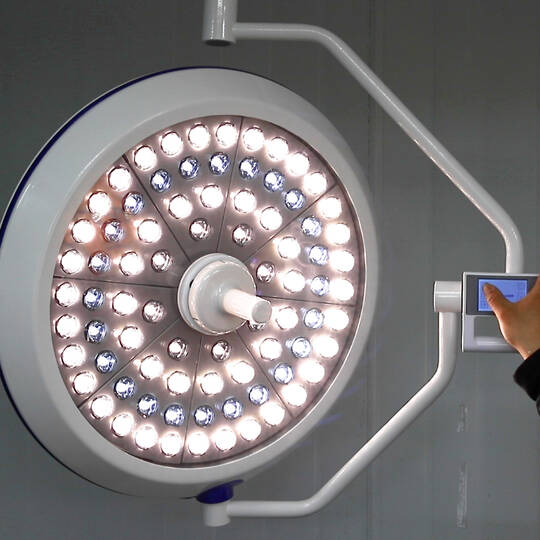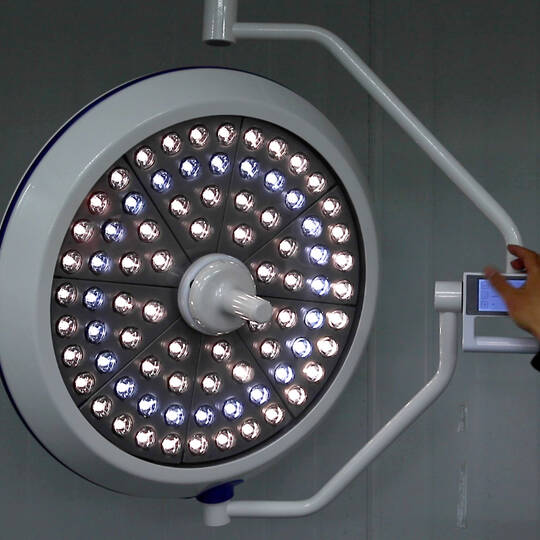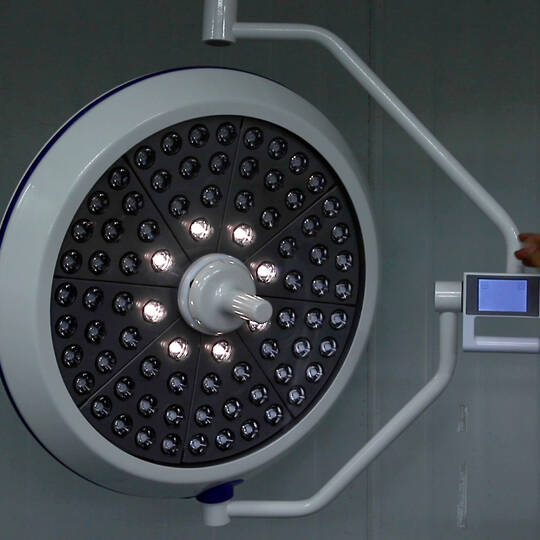 Product description
Medical Equipment light Double Dome Ceiling Type Osram LED Bulb LED Operating Shadowless Surgical Lamp 700/500
LED Operating Lamp Features:
Cold infrared-free light
In comparison to conventional halogen and gas discharge lamps, the "cold" II LED light allowing for fatigue-free operating and prevents tissue from drying out in the operation field at the head area of the surgeon.
Shadow-free Illumination
The relation between light body and light field diameter guarantees an optimum illumination of the OT field in terms of area and depth.
High Luminance with optimum color rendering
Designed to provide a light output with a color rendering index and color temperature which is very close to natural daylight.This helps the surgeon to distinguish between pathological and healthy tissue.
Optimum design for clean air ceilings (Laminar Air Flow)
The perfect design reduce the airflow surface beneath the ventilated ceiling, Flow- optimized light head and reduced surface temperature minimise turbulence in laminar air flow.
Long-lasting light sources, environmentally friendly
With a life cycle of at least 50, 000 operational hours, an LED provides illumination many times longer than conventional lighting.In addition, each LED can be replaced individually and on site.
 
TECHNICAL SPECIFICATIONS FOR LED LIGHT
Technical specifications for lightsII LED700II LED500
Central illuminance at 1m working distance40,000~18,0000 lux40,000~160,000 lux
Focusable light-field size at 1 m distance120~300mm120~300mm
Colour temperature3500~5000K3500~5000K
Depth of Focus>700mm>700mm
Colour Index Ra9595
Power Supply110~240V 50/60Hz110~240V 50/60Hz
Effective bulb service life>50,000h>50,000h
Diameter of lamp housing700mm550mm
Power consumption of light heads(W)6048
Installation height (Ceiling type)280-320 cm280-320 cm
Details
Industrial sector:
Model:
MEDECO LED Operating Light