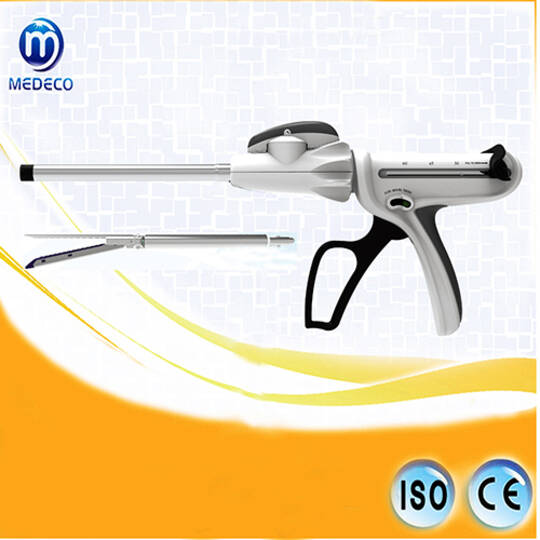 Product description
Cutter Stapler Application: 
It is suitable for the treatment of lung bronchial tissue, stomach intestine and other digestive tract tissues in open or endoscopic surgery Resection, transection and anastomosis. 
 Ultrathin anvil design, it can enter the narrow gap and it easy to operate. 
The opening nail can reach 25mm. Pinch us thicker tissue. 
The operation process is more efficient. The same body can be matched with six kinds of nail bins.