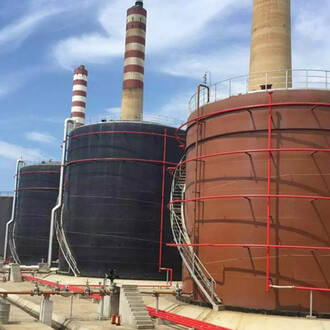 Product description
API 620 tank and API 650 tank specifications were produced to provide guidelines for design storage tanks. However, each specification was produce to give a specific area of the storage tank.
API 650 deals with Tanks with internal pressure not exceeding 2.5 PSIG. API 620 is applicable for Tanks with internal pressure more than 2.5 PSIG.
API 650 steel storage tank standard:
API-650 is a general specification for designing welded steel storage tank for oil storage
Large size storage tank
Temperature: -40F to 500F
Pressure: up to 2.5 psig
API 620 large welded storage tank standard:
Design and Construction of large welded low pressure storage tank
Large size storage tank
Temperature: -325F to 250F
Pressure: up to 15 psig
API 620 tank standard regulates the design and manufacture of large steel low-pressure storage tanks, usually larger than 300 feet in diameter. By contrast, API Standard 650 sets the requirements for most carbon and stainless steel, and aluminium tanks located in terminals, refineries, pipelines, and other process facilities. 
How to choose the steel storage tanks? Any question, welcome to contact us. Our company is able to supply various sizes storage tanks for different storage materials.
Contact 
Fannie Yang
Henan BEBON Iron & Steel Co., Ltd 

008637186151527