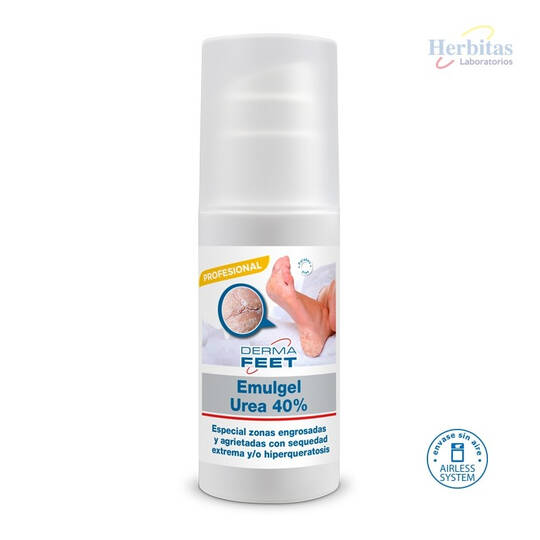 Product description
Special cream for thickened areas with extreme dryness
and/or severe hyperkeratosis caused by dehydration
especially on the heel. With Emulgel Urea 40%, we hydrate,
we make the thickness of the skin more flexible and reduced thanks to its
active ingredient. The high concentration of UREA it has,
gives it an intense keratolytic, moisturizing and
exfoliating.
Although removing the hardness of the feet is part of the process of pedicure, it should be noted how important it is to eliminate them in time.
To make the dead skin disappear from places that have become thick.
Its application is recommended at the beginning of the treatment of extremely thickened skin once a day, for the daily maintenance of hydration it would be convenient to use a cream with urea at 20% in its composition such as 12,620,111urea 20% Derma Feet Natalia.