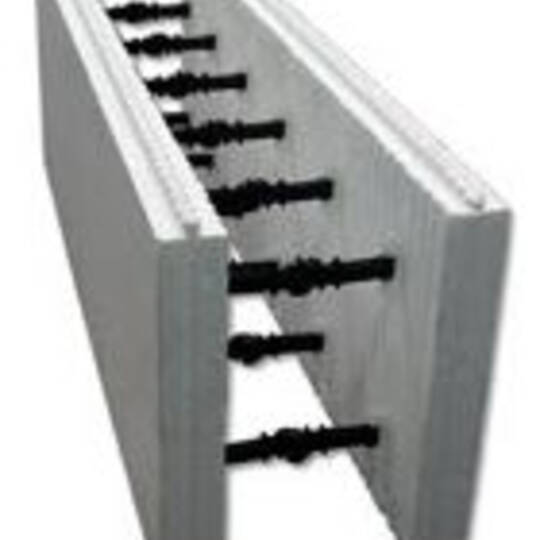 Product description
Standard, straight block. 48" x 16"
Available core sizes: 4", 6", 8", 10", 12"
CelBlox® Insulating Concrete Forms (ICFs), are the safest, most energy-efficient, and cost-effective building product available.  When CelBlox® ICFs are used to construct the envelope of a building, the end result is a building that can withstand hurricanes, tornados, fires, and earthquakes.  Living and/or working in a CelBlox® home or office means you also don't have to worry about pests or rodents, mold or mildew, noisy neighbors, or high heating or cooling bills.
Building is fast and easy, because a CelBlox wall section is many of a wall's components all in one: structure, insulation, fastening strips and moisture barrier;
Has a Patented fold-flat design that reduces transportation and storage costs
Up to 50% lower monthly utility bills for natural gas and electricity;
Will withstand wind speeds up to 250 mph;
Will stand up to the positive and negative pressures from a hurricane or tornado;
Will resist flying debris at 100 mph;
Will resist seismic events with over 6 times the racking load resistance of a wood frame building;
Is non-combustible, and has up to a 4-hour fire rating, resisting temperatures of up to 2000°;
Will reduce outside noise by 87%, allowing less than one-third as much sound to go through as a wood frame wall;
Improved indoor air quality and temperature consistency;
Will not support the growth of fungus, mold, or bacteria;
Is a "Green" building material, providing up to 37 LEED credits, and is recyclable at the end of its useful life;
Has a 200 year life expectancy;
Between 15% and 40% lower insurance premiums
"Green" qualified
Made in the USA
Minority Business Enterprise
Details
Harmonized commodity:
Country of origin:
United States
Industrial sector:
GTIN/EAN:
bc_0712038759910