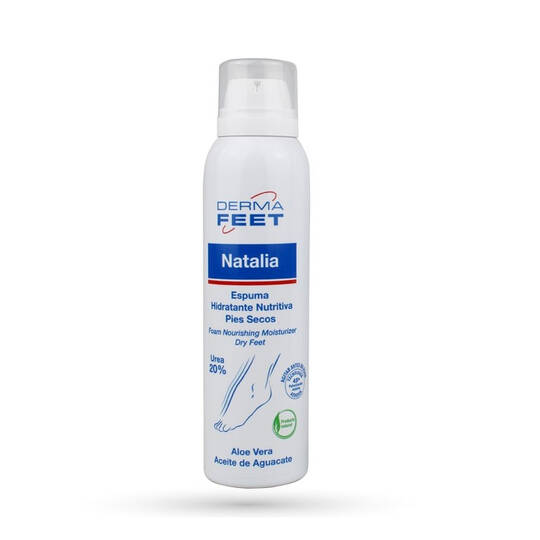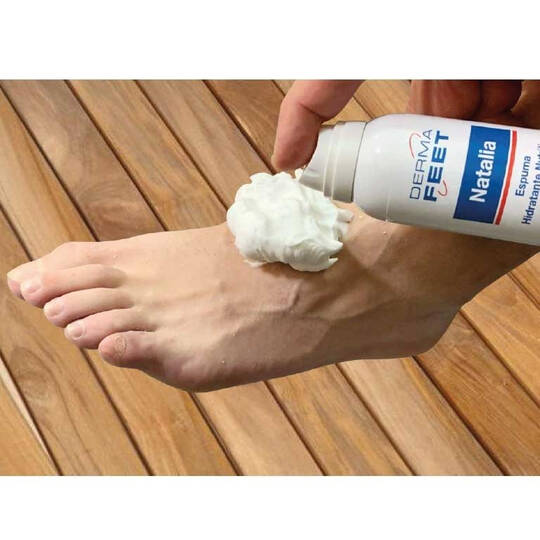 Product description
Moisturizing, nourishing and light foam, easy to apply and quickly absorb. Especially indicated for the daily care of dry feet and the prevention of cracks and calluses. It provides a pleasant feeling of well-being in the feet, by recovering the hydration and natural softness and achieving a soothing and refreshing effect.
Its advanced formulation ensures its results:
• Urea (20%): It plays a vital role in the maintenance of natural hydration factors, since thanks to its hygroscopic capacity they lend moisture to the surface of the skin. In addition to its moisturizing action, being in a high percentage, it also provides a keratolytic action to combat the appearance of hardness and calluses.
• Aloe vera: Moisturizing, soothing, regenerating and antiseptic.
• Avocado Oil: it is an oil highly appreciated in cosmetics for its high content of fatty acids and vitamins A, D and E. This makes it able to nourish in depth, soften the epidermis and relieve peeling of the skin. It diffuses well and is easily absorbed into the skin, facilitating the restoration of the natural barrier function.
DAILY USE TIPS:
Shake before use and apply a ball to your hand
the size of a walnut for each foot. In scarce
seconds the foam spreads and absorbs, without
leave fat residue.