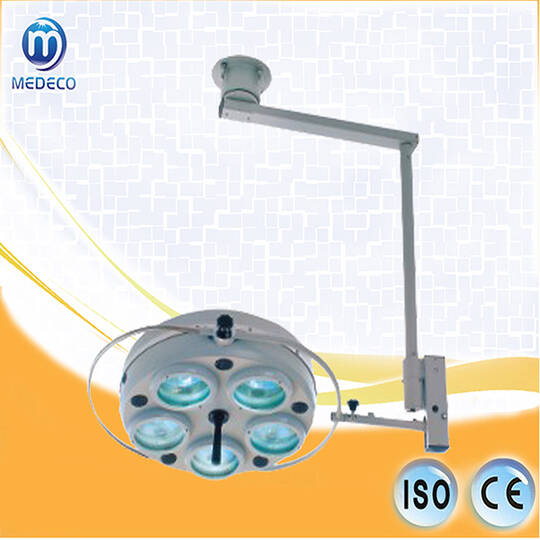 Product description
Medical Surgical Light Clinic Use Halogen Shadowless Operating Lamp L735 (Ceiling)
Medical equipment aperturated series cold shadowless operating lamp
Suitable for :Clinic , Hospital , healthy center , Veterinary Hospital , Veterinary Clinic .
Before surgery, turn on the power supply and set the position of the lamp holder, then adjust the focusing range and brightness.
After operation, turn off the power switch and cut off the power immedicately.
OPERATING LIGHT MEDICAL EQUIPMENT APERTURATED SERIES COLD SHADOWLESS
Technical specifications
735 Series
Central illuminance (Lux)
735≥45,000 L735≥50,000 L735-II≥60,000
Light-adjusting mode
Standard
Colour temperature(K) 4300+200k
Colour Index (Ra) ≥90
Bulb power(W) 25
Rated voltage of Bulb(V) 24
Gross/ Net Weight 58/34kg
Details
Industrial sector:
Model:
Operating Lamp L735 (Ceiling)