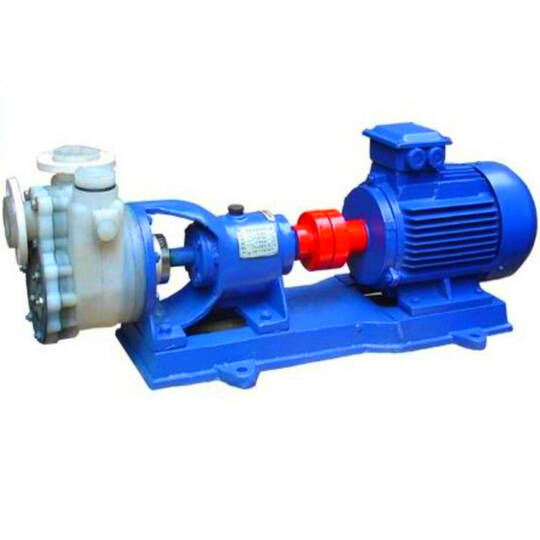 Product description
Fluoroplastic corrosive resistant self priming pump
Pump body: metal lined with fluoroplastic
Pump cover, impeller, etc., are made of metal inserts coated with fluorinated plastic sintering and pressing  
Shaft seal: External bellows mechanical seal and static ring is made of 99.9% alumina ceramic (or silicon nitride), and dynamic ring is made of PTFE filling material, Excellent corrosion resistance, wear resistance and good sealing
The inlet and outlet of the pump are reinforced with cast steel body to enhance the pressure resistance of the pump  
All the flow parts are made of fluorine plastic and are acid & alkali resistant and corrosion resistant.  The self-priming pump has wear- resistance, high temperature resistance, no aging, high mechanical strength and long life.
The pump has Self-priming function, and it can pump liquid below the installation position of the pump. Suction height: 2 to 4 meters.
Wide application:
The corrosive liquid in the underground tank is pumped to the target site, the acid and alkali in the acid and alkali tank without outlet at the bottom is pumped to the target site, or used for circulation between multiple acid tanks, or used for acid discharge, etc.  
Details
Harmonized commodity:
Industrial sector: