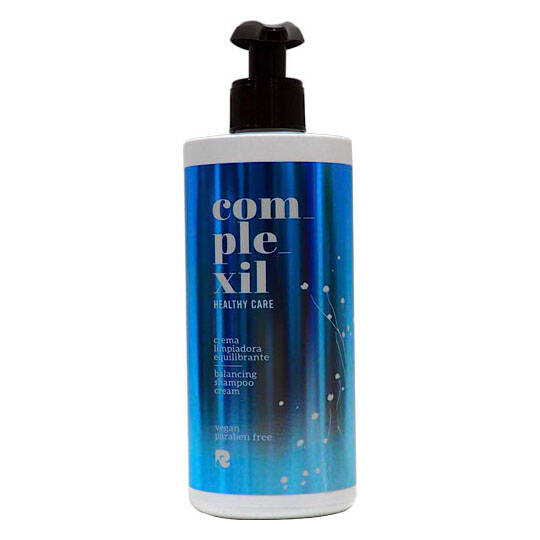 Product description
The Balancing Cleansing Cream has been formulated for the care and hygiene of scalps and hair with accumulation of lipids (fat and sweating). Fat hinders the oxygenation of the skin and this excess lipids can be due to hormonal disorders or to the diet itself.
CHARACTERISTICS
Restores the physiological balance of the skin and the beauty of the hair.
Regulates the production of sebum of the sebaceous glands managing to maintain adequate levels
Anti sweating and astringent effect that regulates the functioning of the sweat glands balancing the level of perspiration of the capillary dermis.
It stimulates and purifies the capillary dermis while achieves deep hygiene.
It preserves the physiological mantle of the skin and increases its defenses.
INDICATED FOR
Oily scalps.
Seborrheic scalps and hyperhidrosis due to excess secretion of fat and water
Excessive sweating of the scalp.
Pityriasis Steatoid (Oily Dandruff) and Seborrheic Dermatitis: Yellow or white oily flakes or scales that attach to the hair and scalp.
Details
Harmonized commodity:
Industrial sector: