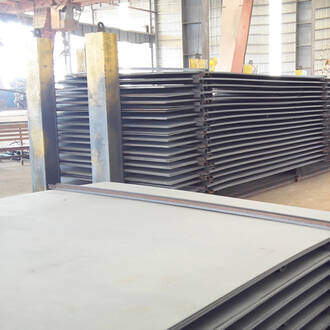 Product description
ASME SA573 carbon steel grade 58, grade65, grade70 plate
ASME SA573 carbon steel standard specifies three grades  grade 58,  SA573 grade 65, grade 70 structural carbon steel plates of improved toughness. The steel shall be made by fine grain practice. Heat and product analysis shall conform to the chemical composition requirements prescribed for carbon, manganese, phosphorus, sulfur, and silicon as follows.
SA573 grade 70 plates specification are limited to a maximum thickness of 1.5 in. [40 mm].
ASME SA573 Grade 58 steel plate specification
Thickness : 1.5-100mm
Width: 1220-4200mm
Length : 5000-18000mm
Notes: coil thickness ≤ 25mm
SA573 Grade 58 plates tolerances
Thickness, width, and length tolerances are in accordance with ASTM A6 requirements. The flatness tolerance for SA573 Grade 58  plate is standard ASTM A6 tolerance.
Contact 
Fannie Yang
Henan BEBON Iron & Steel Co., Ltd 
Email: fannieyang007@gmail.com
bebon.steel@outlook.com
Tel: 008637186151527
Web: www.carbonalloysteels.com
www.gbtcarbonsteel.com