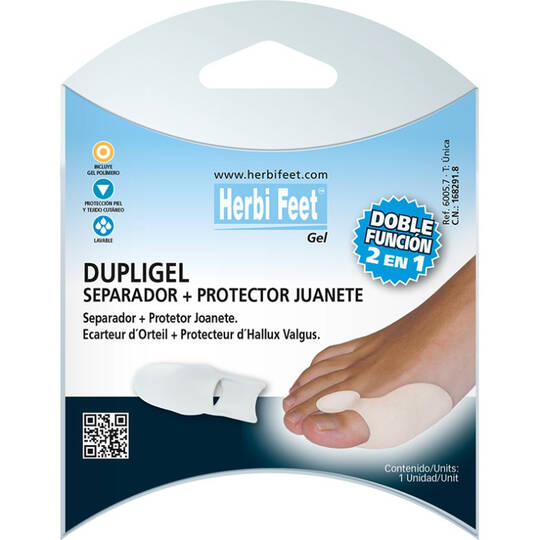 Product description
Fingers aligning orthosis that offers a decrease in friction and relieves the pressure caused by the Hallux.
With protective and aligning action, its model for bilateral use (left foot - right foot) and extra-thin, makes it comfortable and easy to use in almost any type of footwear. Made of Polymer Gel and Hypoallergenic Medical Grade Mineral Oil.
Available in one size fits all.
HOW TO USE: Place the separator between the fourth and fifth finger, as shown in the image. The separator prevents the bunion protector from moving.
It is advisable to wash with water and neutral soap or with Sinodor orthotic cleansing foam and then sprinkle with Sinodor talc.
Details
Harmonized commodity:
Industrial sector: