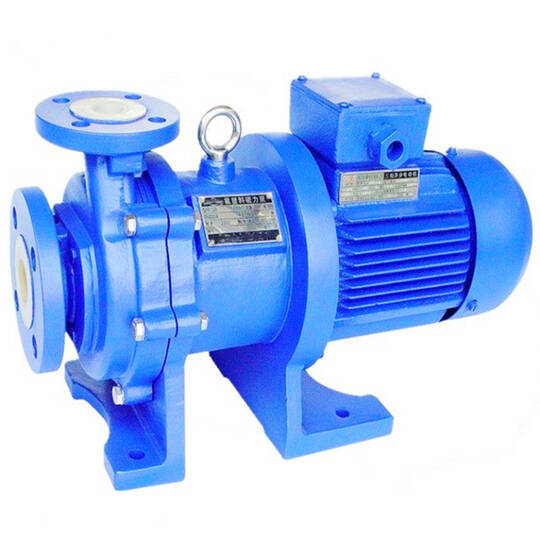 Product description
Horizontal fluorine plastic Magnetic pump
All the wet components are made of fluoroplastic PFA with high corrosion resistance, which can safely transport strong acid, strong alkali, highly toxic, flammable and explosive organic solvents and pure and precious chemical media. The pump is applicable to all kinds of chemical processes with safe and reliable, environmental protection.
The pump chamber is completely closed, and the impeller is driven indirectly by the magnetic coupling to cancel the shaft seal, so as to meet the requirements of no leakage and no pollution.
Shaft: Silicon carbide material.  Silicon carbide has strong chemical corrosion resistance, high mechanical strength, wear resistance and high temperature resistance. The shaft adopts non-pressure sintered silicon carbide and can transport organic solution at any concentration.
Rotor assembly adopts silicon carbide shaft. Rotor part is wrapped with PFA and is made of NdFeB magnet. It has strong chemical resistance, high mechanical strength, good wear resistance, high temperature resistance and good self-lubricity.
Magnetic steel: NdFeB
Performance:
Flow rate:0.6m3/h to 100m3/h
Head:2m-50m
Motor power:0.18KW-30KW
Pump Material: F46/FEP/PFA
Details
Harmonized commodity:
Industrial sector: