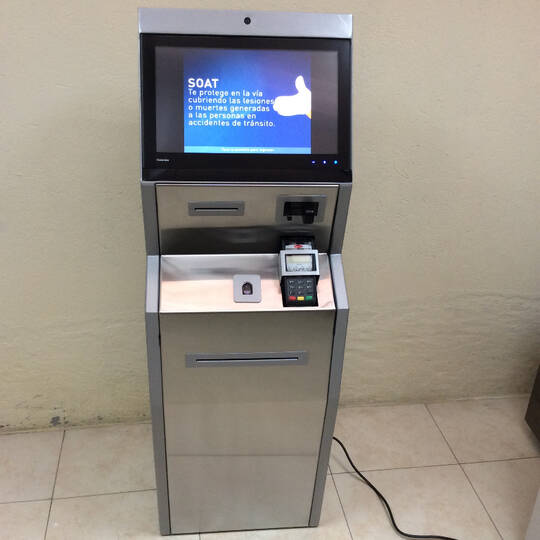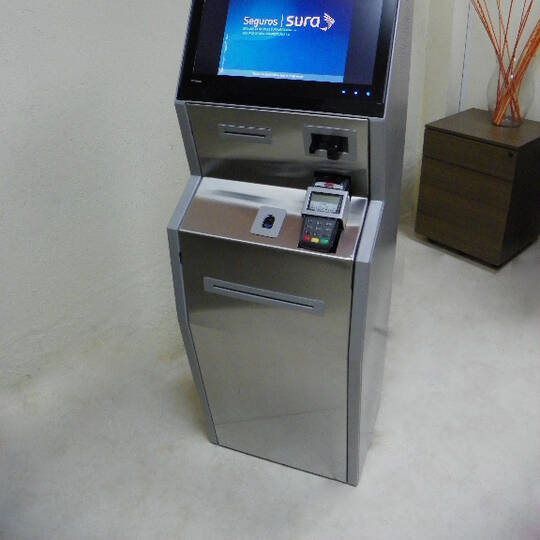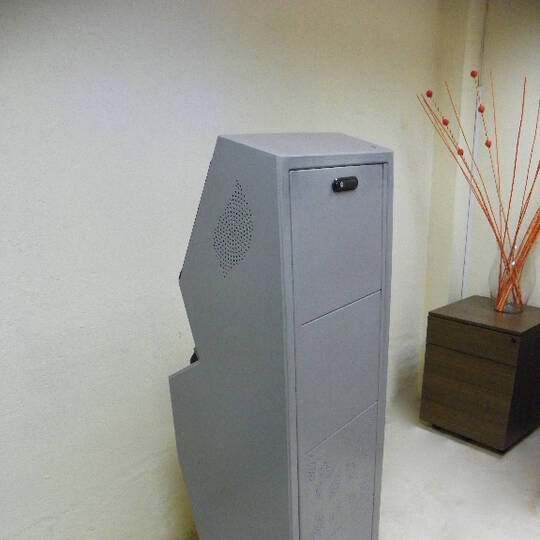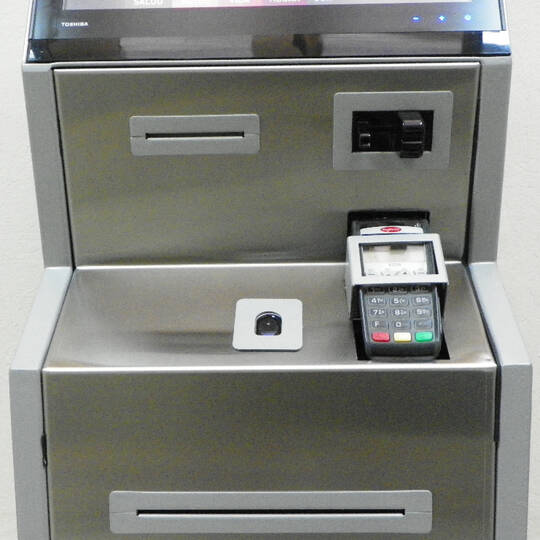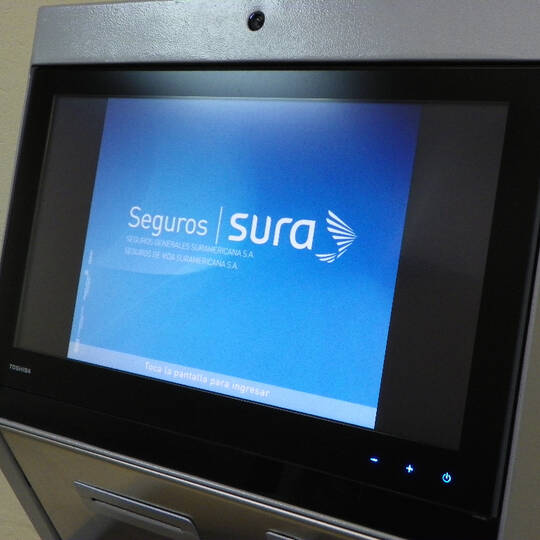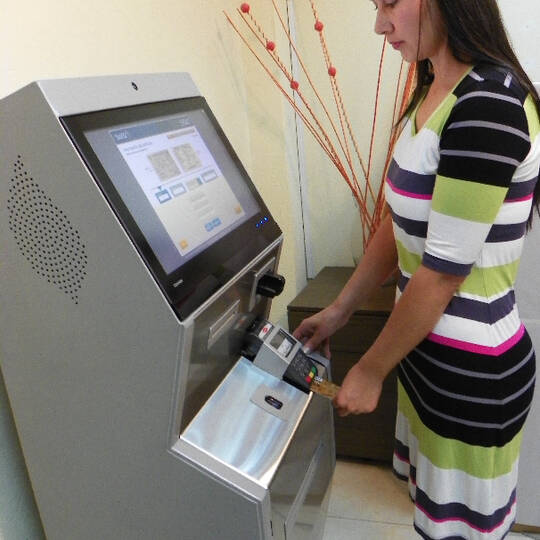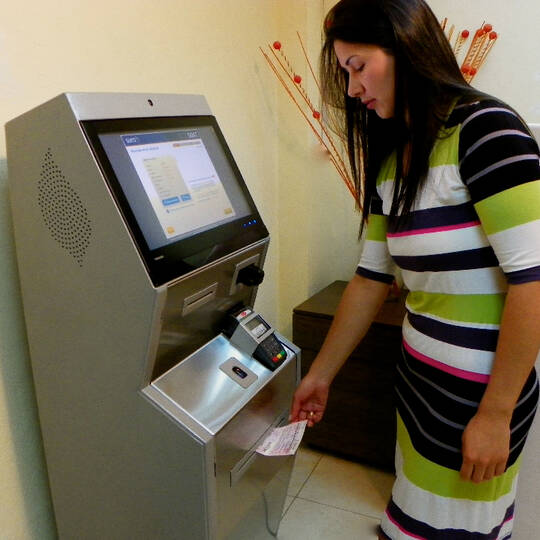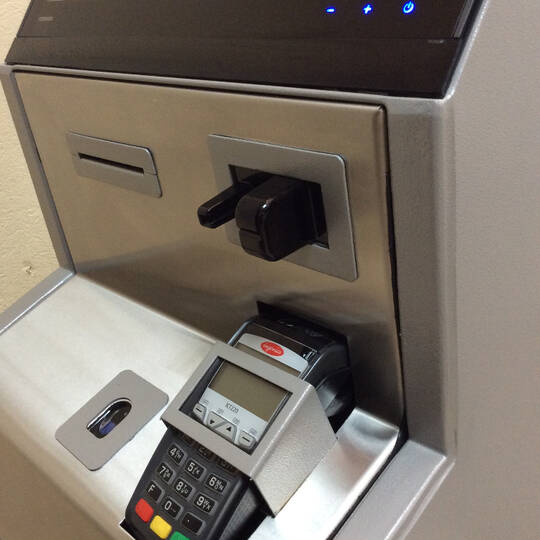 Product description
Self Service Kiosk, MultiTouch Screen from 15 inch to 19 inch, flexible configuration, the unit can integrarte: 1D, 2D Imager Scanner, 80 Columns Thermal Printer, Letter and Legal Thermal Printer, Fingerprint Reader, Financial POS, Card and Chip Reader, financial PIN PAD, coin validator, Bills Validator, Ip Phone,  Cam, Presence Sensor, Open Sensor, Paper Sensor, Acelerometer Sensor and UPS. ** The Price change with the configuration selected.
For Bills and Coin validator you can select Style-100 model for small capacity, (150 notes) or Style-300 for large capacity, (450 notes) the deep size is 50cms (20inch) for Style-100, 100cms (40inch) for Style-300 model
The enclusure unit is manufactured with Cold Rolled, from caliber  16 to 11  with electrostatic painting, (Poliuretane painting are available too), antivandalic unit.
The Unit Reports to our Administration Software the Working status, including, Temperature, movement status, paper availability, Internet Conection status, Fill Status (for Bill an coins) Opening Status, between others. (**Service Available with additional costs)
The PC Configuration (Processor, Memory, Hard Drive etc), are flexible
The Price Described is for unit with Multitouch 15 " Screen, Celleron Proccesor, 4Gb Ram, 250Gb SSD, Scanner, 80 Column Thermal Printer and Enclosure. It Change with the addition of more components
Details
Brand:
Self Service Kiosk
Country of origin:
Colombia
Industrial sector: