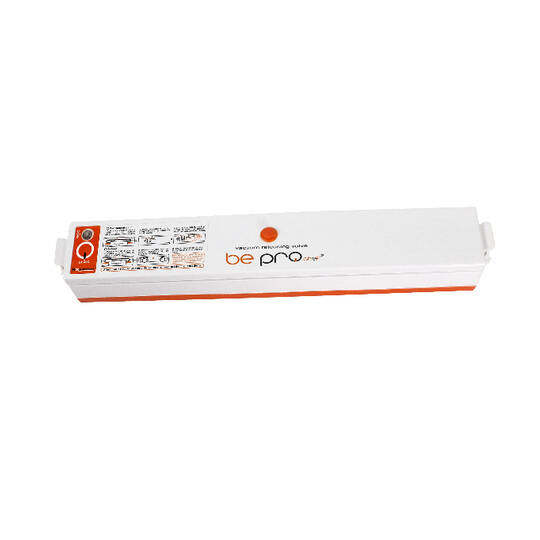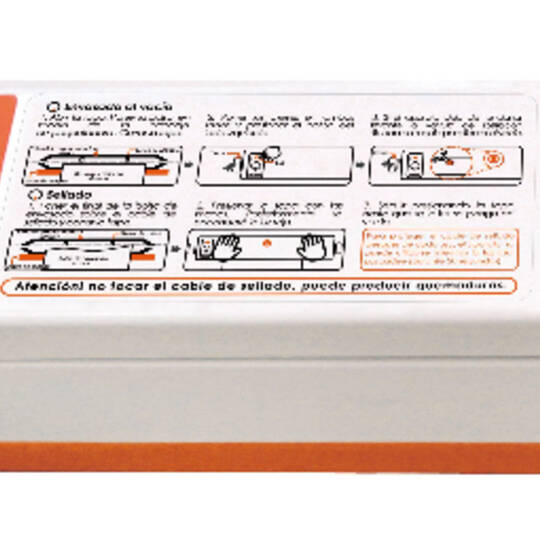 Product description
Bepro Home 5xFresh Vacuum Packaging Machine

OPERATING INDICATOR LIGHT AND PROGRESS LEVEL

0.6 BARS OF VACUUM PRESSURE.

SIMPLE SIDE-CLOSURE MENCANISM AND COMPACT DESIGN

AUTOMATIC VACUUM FUNCTION AND INDEPENDENT SEALING

MAGNETIC STORAGE OVER YOUR FRIDGE

INCLUDES 5 VACUUM BAGS


Keep your food fresh up to five times longer with Bepro Chef FRESH PACK's new Vacuum Sealing System that preserves the quality and freshness of your food, reduces waste and helps you save on food.

Vacuum sealing removes the air that oxidizes food and prolongs the freshness of the food you keep in your fridge, freezer and pantry.

Now you'll be able to keep food in your freezer for months, or even years, without it being spoiled by the frost the freezer generates.

Its Bepro Chef FRESH PACK vacuum packer has an impeccable, compact and small design, which allows you to save space in any kitchen and transport it anywhere, for example during your holidays. It is simply operated with one press. You will have your container ready in 20 seconds.

In addition, carry the magnetic base to leave it on the fridge or dishwasher.

You will save space in your fridge significantly by reducing the number of plastic containers that take up so much space for a small amount of food.

It has the function of independent sealing of simple use, which will allow you to seal any packaging bag in 5 seconds, even those of internal aluminum such as chips, nuts etc. lengthening the freshness of your food.

It incorporates a clamp system to fix correctly and with total ease both for sealing and packaging which will allow you to save on packaging and sealing processes avoiding having to throw bags and saving.
Details
Harmonized commodity:
Industrial sector: