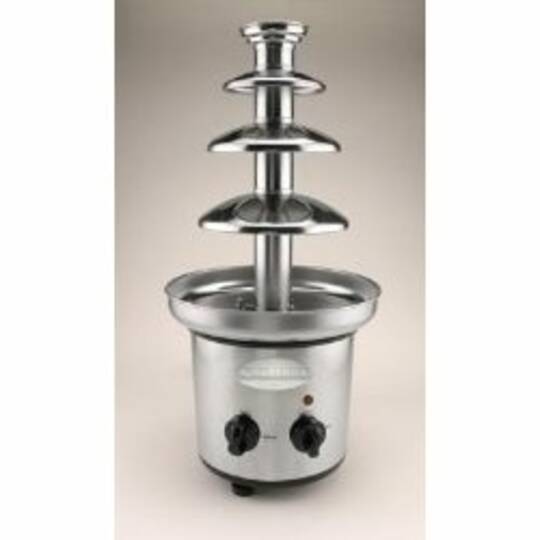 Product description
INVEST IN THE BUSINESS OF THE MOMENT
This chocolate fountain is the best in relation to the Its design is ideal for any event and domestic use or to start its You can use it with chocolate, nacho cheese, BBQ sauces, .. Sink in dark chocolate, milk or white strawberries, pretzels, cherries, mandarins, peaches, marshmallows and everything it causes!!!
-46 cms high (almost half a meter !!!!)
-Base of 22 cms of dia
-Capacity of 1 to 5 kgs per load of
-2 Independent temperature controls and rotation
-Easy to arm yourself in a matter of seconds!!
-Simple cleaning and the tower can go to the
-Motor
-Design
-Works EXCELLENT with any milk chocolate, bitter, semi-yellow, white,..