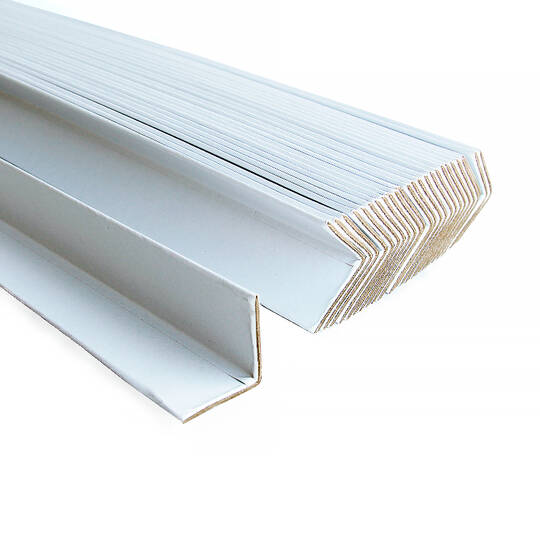 Product description
White pressed cardboard corners, 35mm or 50mm wide wing.

They are placed in the corners of the pallets, to then palletize them either with strap or stretch film, and in this way, they stabilize the load of the pallet and protect the edges of the merchandise, very useful also in removals or to protect furniture.

Both are sold in packs of 25uds.

Ecological, reusable and recyclable product.